Steam Mac – Released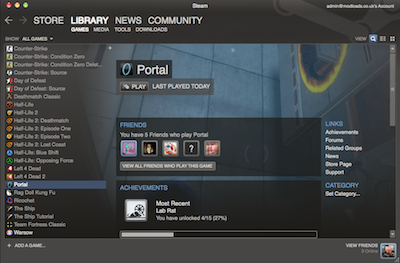 So, today steam on the mac has been officially released.  However upon logging in, I can install portal, but not play, due to the message "This game is currently unavailable. Please try again at another time".  I havn't seen that message in quite some time. Team Fortress 2 which I believe was available during the beta and I actually own, does not exist in my list, however, everything else I own does.
Maybe things will get better over the next few hours.
As this news post says, additional collections of mac titles coming on Wednesdays.  All good news, just hoping my game catalogue is sooner rather than later.  Come on L4D2.
It also seems like I can download demos that I can't use on this platform, simply by clicking on the link from the steam store in Safari….that seems like a bit of an obvious thing to stop.
Share your thoughts, post a comment.