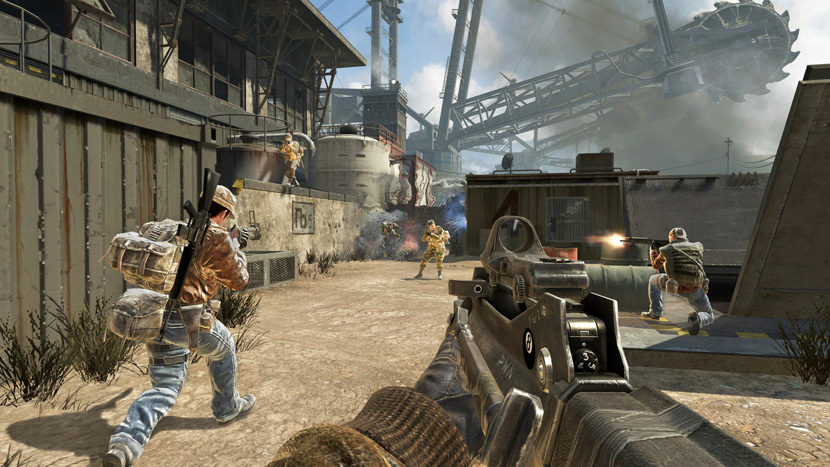 The game, Call of Duty – Black Ops, arrived today (release day), after me ordering it with just one day to go…I forgot until pretty late. Demand can't have been that high or just massive overstock, I don't know.  However, I can't really say if I am impressed or not. It's just another Call of Duty with the obligatory extras that keep the game "fresh".
I played through a few levels of the single player campaign.  The was an "entertaining" glitch on the first level at about the half-way point which caused two teammates to appear on a roof. As a result……stuck. Woohoo.  Restart and, at least this time, it was fine but, after seeing that, my attention was waning.
After a couple of levels, I decided to call that quits and go to play zombies. Zombie Nazis from World at War are back and a lot of fun.
Maybe more of the classic online modes will be a bit more entertaining, only time will tell. I just hope it's engaging enough the game doesn't get left gathering dust. Regardless of how much it's played, you can bet on being sucked in and doing it all again on the next release.