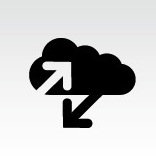 Some progress is being made on the Steam Store.  Half-life 2, Episode 1 & Episode 2.
Again, stupidly, or maybe just because I check as things are being added, stuff doesn't work.
I can see the new banners on the store, I can click them, and I can buy new stuff, however, I don't have the luxury of not paying again it seems.  The message I am oh so familiar with "is not available on your platform" I expect it will be there in a few minutes.
Still praying thats not all, Left 4 Dead 1 & 2 as well as TF2 both come up in this, as well as last weeks categories, but still nowhere to be seen… Sort of, this week they are saying "continue your game" whereas the cloud is only used for config on multi-player.
Half-life Episode 2 doesn't seem to be in my games list either, I'm some percentage sure I have already payed for, played and completed this. I'll try and buy it later, see if it gives me the option to continue, then maybe a steam client restart.