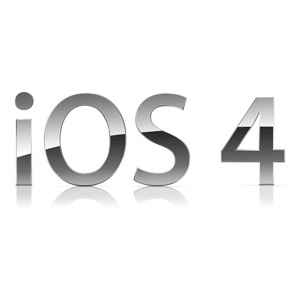 This week was the release of the iOS4 & the new iPhone 4, both of which seem to have issues.  Let's start with the most obvious issue.
iPhone 4 stock
This is not the first product release by Apple, nor is it even the first in the series.  Somehow Apple have seriously underestimated the demand.  I am unable to get an the iPhone 4 from 3 (I was very early to register interest) until W/C 19th July.
iPhone 3G – iOS4 bluetooth
This one has annoyed me quite a bit.  The morning after my upgrade, I get into my car and my iPhone sync's like normal…except it doesn't.  The phone will work through my hands-free, but the bluetooth audio doesn't.  At first I thought fine, I will just re-pair the device.  I do and it works.
On the way home from work, I get into my car and the same happens again, the iPhone seems to have forgotten what its doing.  This seems to be a somewhat common issue.  Really hoping for an update in the VERY near future.
iPhone 3G – iOS4 missing backgrounds
This is another "stupid" thing I feel.  I can understand leaving off the multi-tasking from the 3G due to the CPU requirements, however a background image?????  I don't actually care about this 1, its just something for me to moan about.
iPhone 3G – iOS4 missing 5x digital zoom
Yet another stupid thing.
iPhone 4 signal loss
Seriously, just what the hell. Lots of videos on this.  With the sale of these "bumpers" I get the feeling Apple were already aware of this issue and rather than solving the problem, decided to try and make money from it.  This really needs to be addressed, but all that is now going to do is increase the delay for anyone else who has pre-ordered and sitting in a queue.
I don't want any of these DIY fixes, me paying money for your mistake or BS responses I've been hearing so far.
I'm definitely waiting to get one of these, at least I didn't get the chance to waste my money on day 1.
P.S.  I don't want anyone to think I'm an Apple hater.  I own many Apple devices.  This simply is not what I expect.