Day of Defeat: Source – Now on mac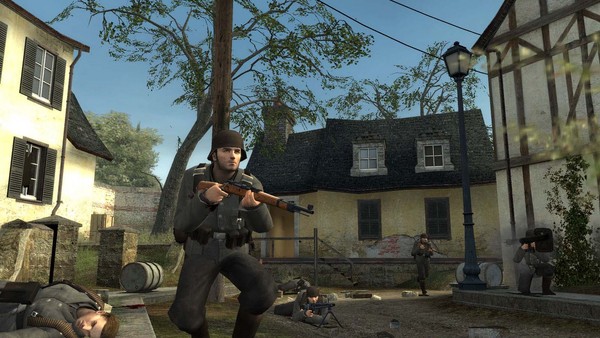 Out of nowhere (well I havn't seen anything recently) Day of Defeat: Source is released for the mac.  Originally one of my favourite games, after Counter-Strike (which has actually made it to the bottom of the games I own on steam so far) but I preferred it to TF2 (now top, but there are a few missing) we will see if the game has been destroyed or improved but the updates that have been pushed into the other Orange Box multiplayer titles.
Looking over the achievements, MOST of them seem very easy, just play for a while and you will get them, a lot of  Get X kills with Y.
With this games release, that's it for the Orange Box titles (Team Fortress 2, Half-life 2, Half-life 2: Episode One, Half-life 2: Episode 2 and Portal).  Well, HL2 deathmatch isn't available yet, can't wait for this.  HL2 deathmatch is required but most/all? total conversion mods.  Dystopia & SourceForts (TFC on the Source Engine) being two a played frequently.  I am not sure if the process for mods on OS X will be a simple one, however it should defiantly be far more simple than a full game engine.
Share your thoughts, post a comment.